We are reviewing the Leaf Buddi Arlo Mod 510 threaded cartridge vaporizer battery today.
Despite the recent reputation issues of vaping, there are a bunch of new 510 thread oil cartridge vaporizers coming on the market.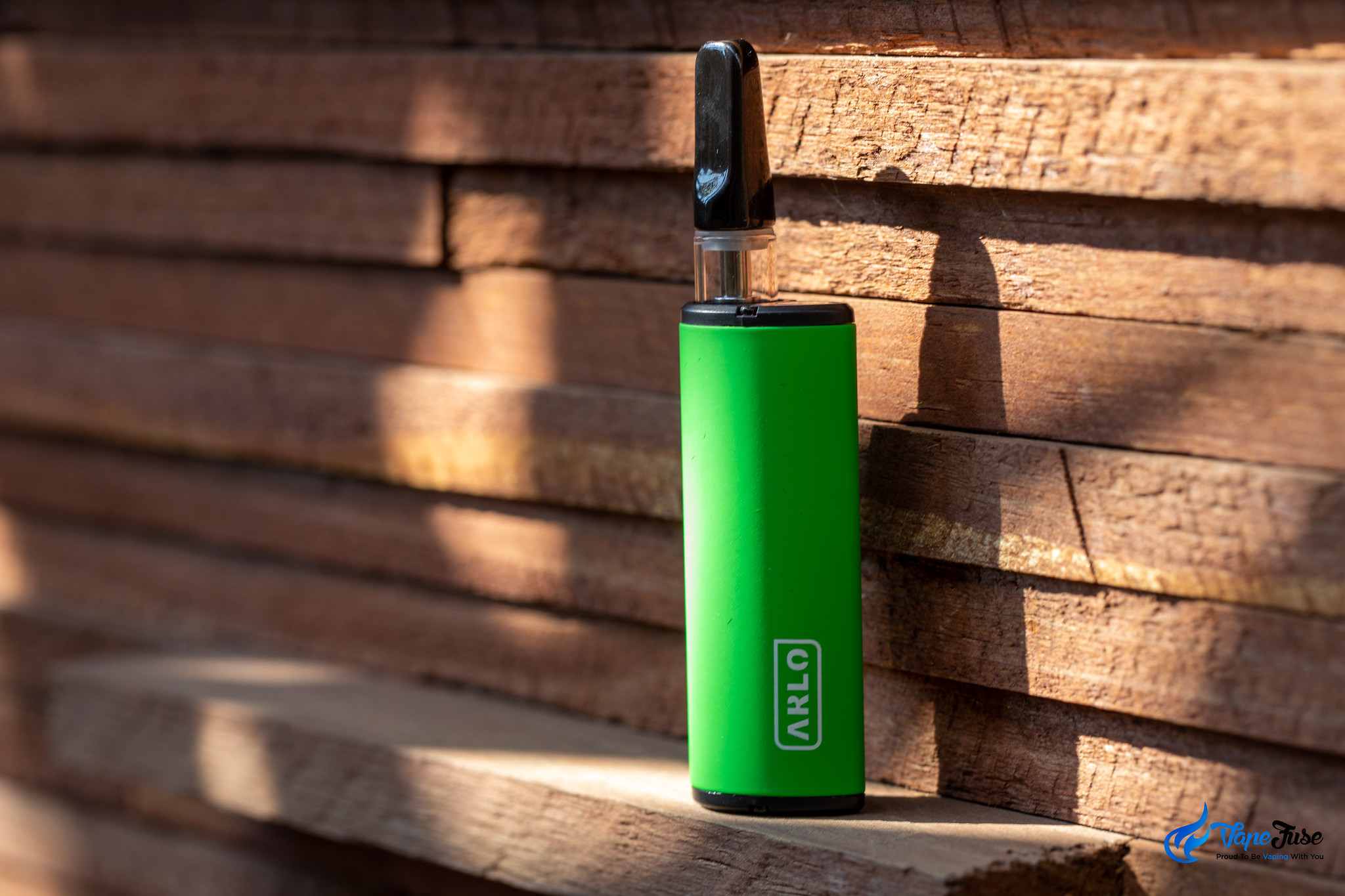 One of these newcomers is the Leaf Buddi Arlo.
The Arlo is a small 510 threaded vaporizer with 4 voltage options.
It is only 65mm high, 24mm wide and 15mm deep. Quite small and light for a vaporizer with a 500 mAh battery capacity.
What comes with the Leaf Buddi Arlo in the Box?
You'll find the Arlo battery, a micro USB charging cable and a magnetic 510 treaded adapter.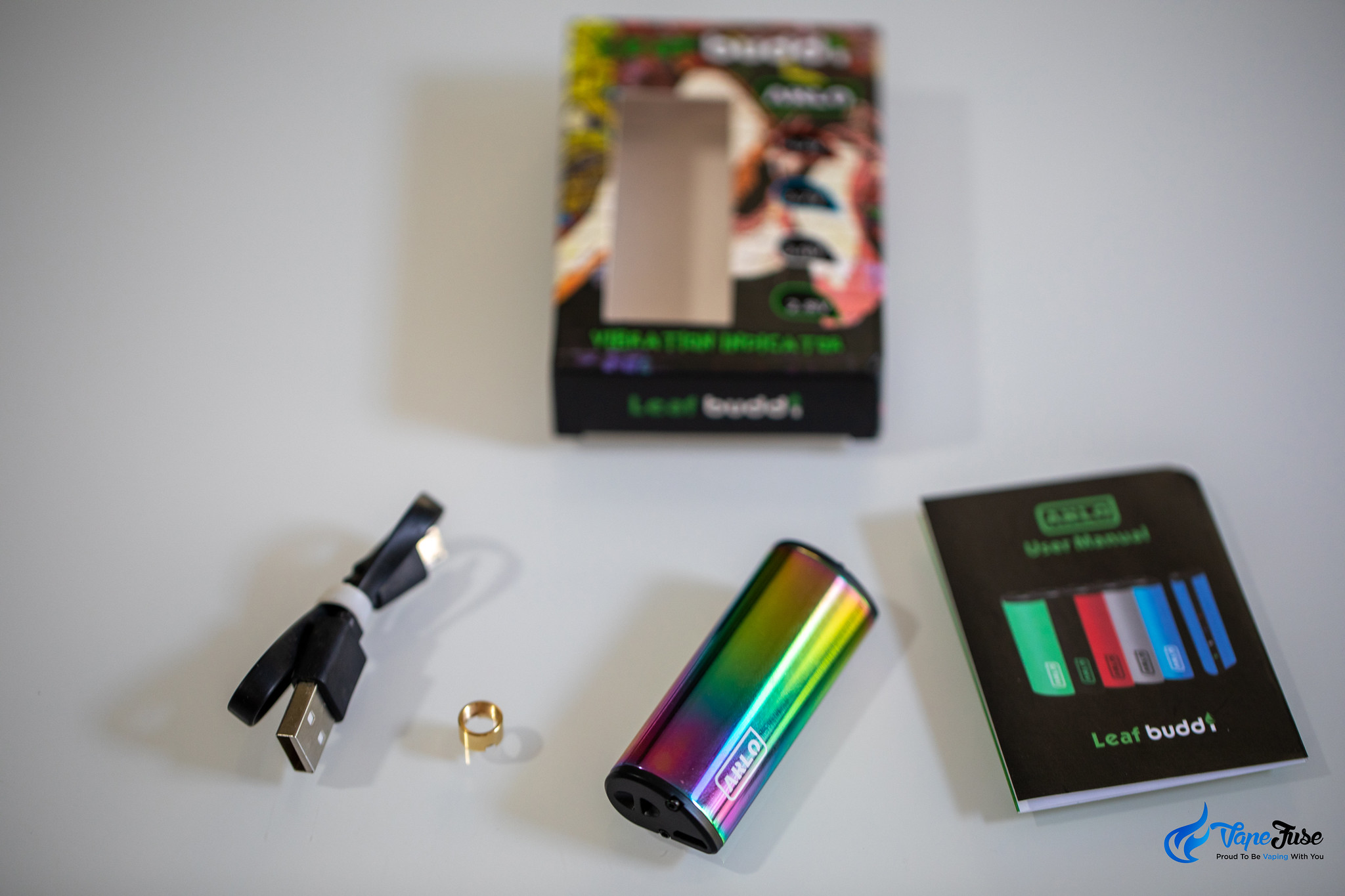 Super simple, just like most entry-level oil cartridge vaporizer batteries.
How to use the Leaf Buddi Arlo Vaporizer?
Press the power button 5 times to turn it on and off. The Arlo battery will vibrate when you are turning it on to communicate the battery charge level. When it only vibrates once, the battery level is between 100 and 60%. When you notice two vibrations, your battery level is between 60 and 20%. Three vibrations indicate battery charge below 20%. At this point, it is time to charge the battery. The micro USB port is located at the bottom of the Arlo.
Press the button 3 times to toggle between the 4 available voltage options. You'll see the voltage level lighting up as you go through them.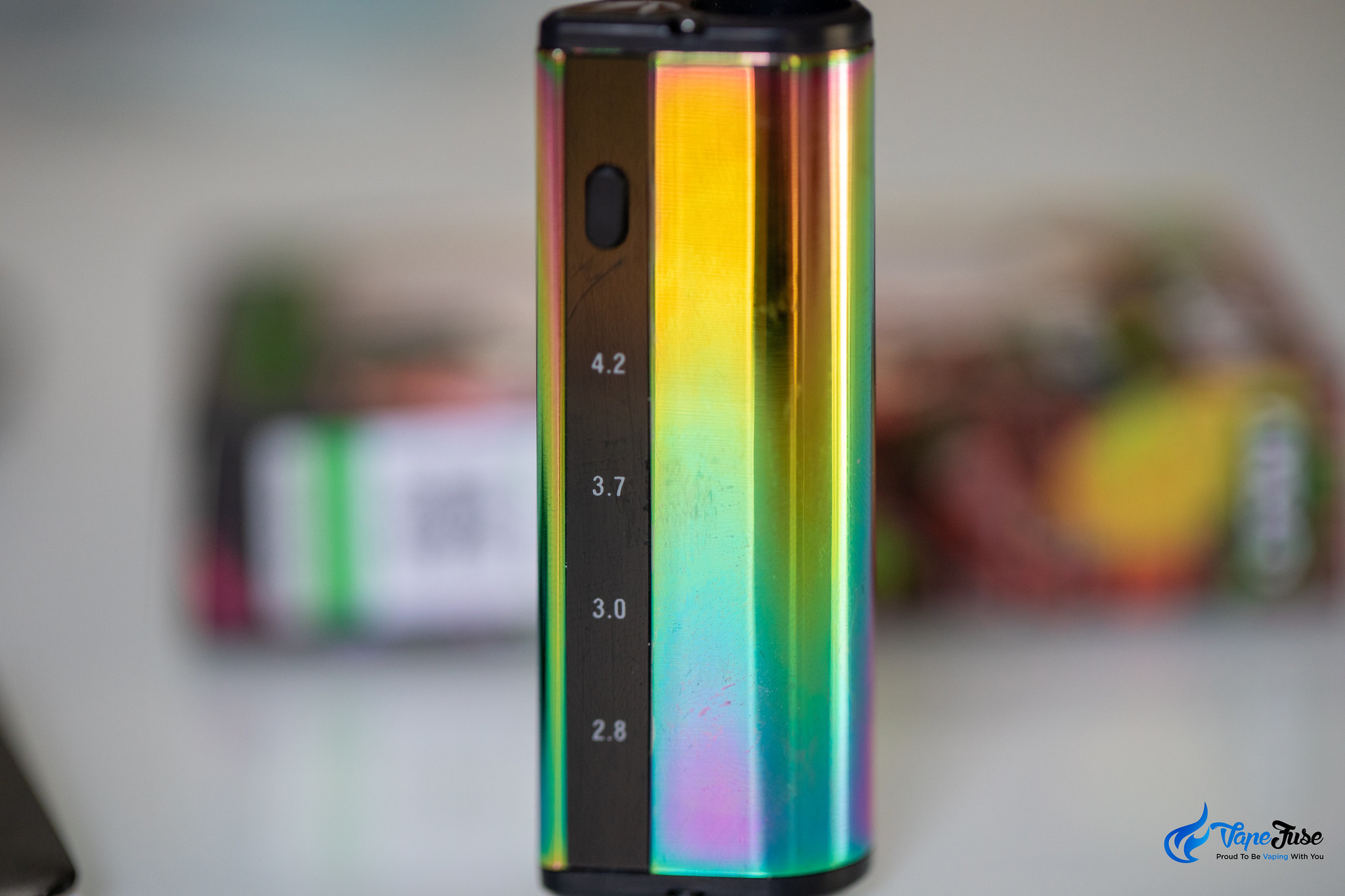 2.8 volts – green
3.0 volts – white
3.7 volts – blue
4.2 volts – red
Once you set your desired voltage, screw on the supplied magnetic 510 threaded adapter to an oil cartridge. It has a reasonably large opening and we fitted cartridges up to 11mm in diameter with no problems.
As soon as your cart is in place you are good to go. Press and hold the power button and inhale through your cartridge. You can take a 10 seconds toke before the Arlo vibrates and auto shuts off the heating element.
Just like the Yocan Uni Pro, the Arlo has a lanyard hole on the bottom if you have a tendency of losing small objects.  Simple as that, not much else to it.
Final thoughts on the Leaf Buddi Arlo
It is a simple single-button operation mod, that did the job for us without any problems.
The button is placed at a little odd place I found. It is not quite comfortable for neither my thumb nor my index finger. Not a huge deal and I have quite large hands.
Best fit if you are using smaller carts. Even the 0.5 mm cartridges stick out of the vaporizer quite far so larger 1mm carts tower out almost a couple of inches. I guess the battery took the space and they couldn't go any deeper into the body.
Overall the Leaf Buddi Arlo does a decent job at vaping your carts.