In this post, we are reviewing the Leaf Buddi TH-720 Mini Box 510 thread oil concealer. We have reviewed the Leaf Buddi Arlo previously and have been busy testing the TH-720 Mini Box for some time.
Firstly, let's go through the design of the TH-720.
The Design of the Leaf Buddi TH-720 Oil Cartridge Vaporizer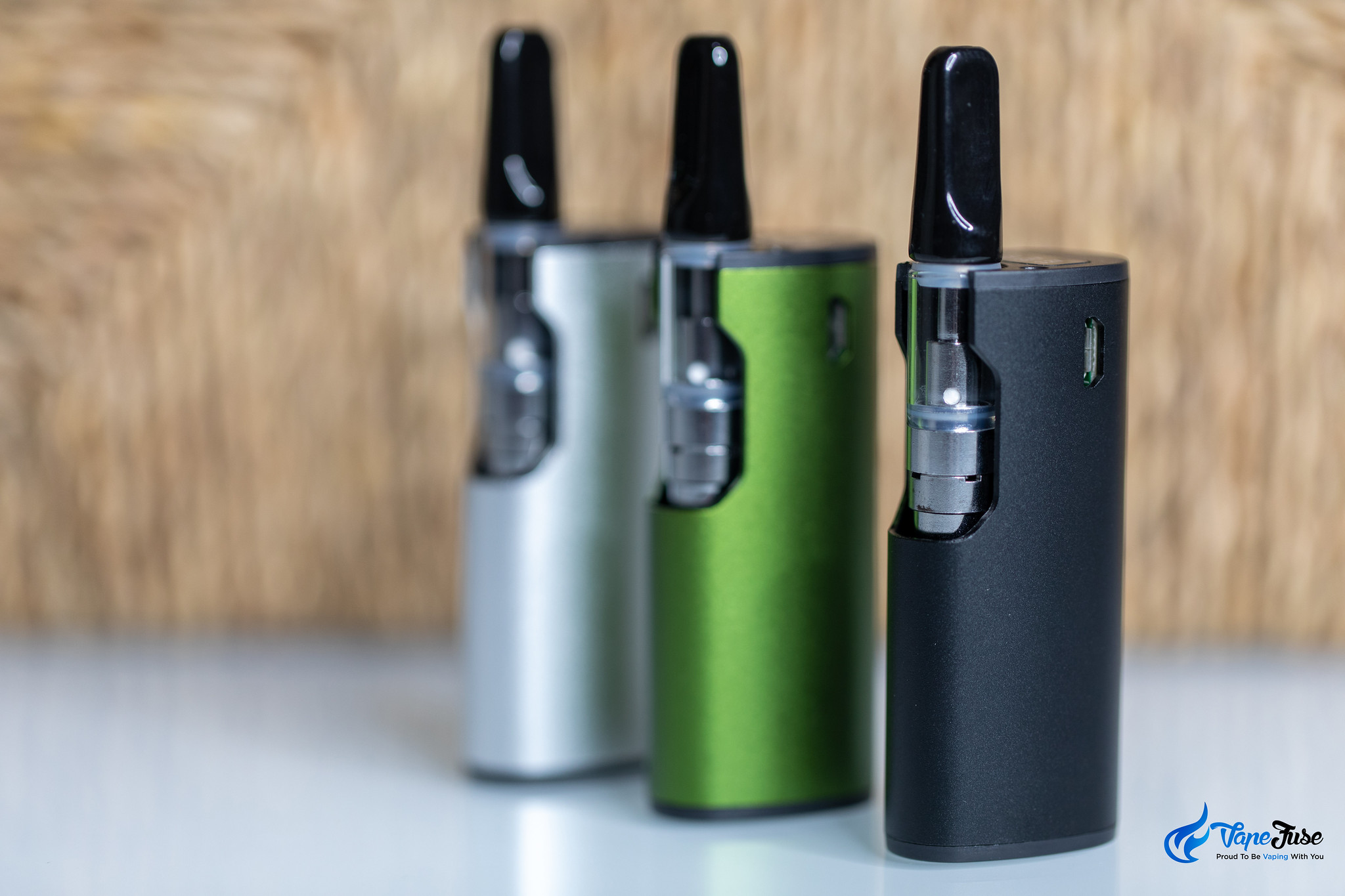 The TH-720 is only 35mm high 57mm wide and 21mm deep. As a result, it fits comfortably in your palm.
Besides its small pocketable size, the TH-720 does not cover your cartridge. As a result, you can see at all times how much oil you have left in your cart.
Additionally, the TH-720 concealer comes with a magnetic 510 threaded connector. As a result, it is super simple to connect your 510 thread cartridges. In fact, the TH-20 Mini Box fits most 510 thread oil cartridges we tried.
Single Button Operation
All you have to do to vape with the TH-720 battery is press a button. Simple as that.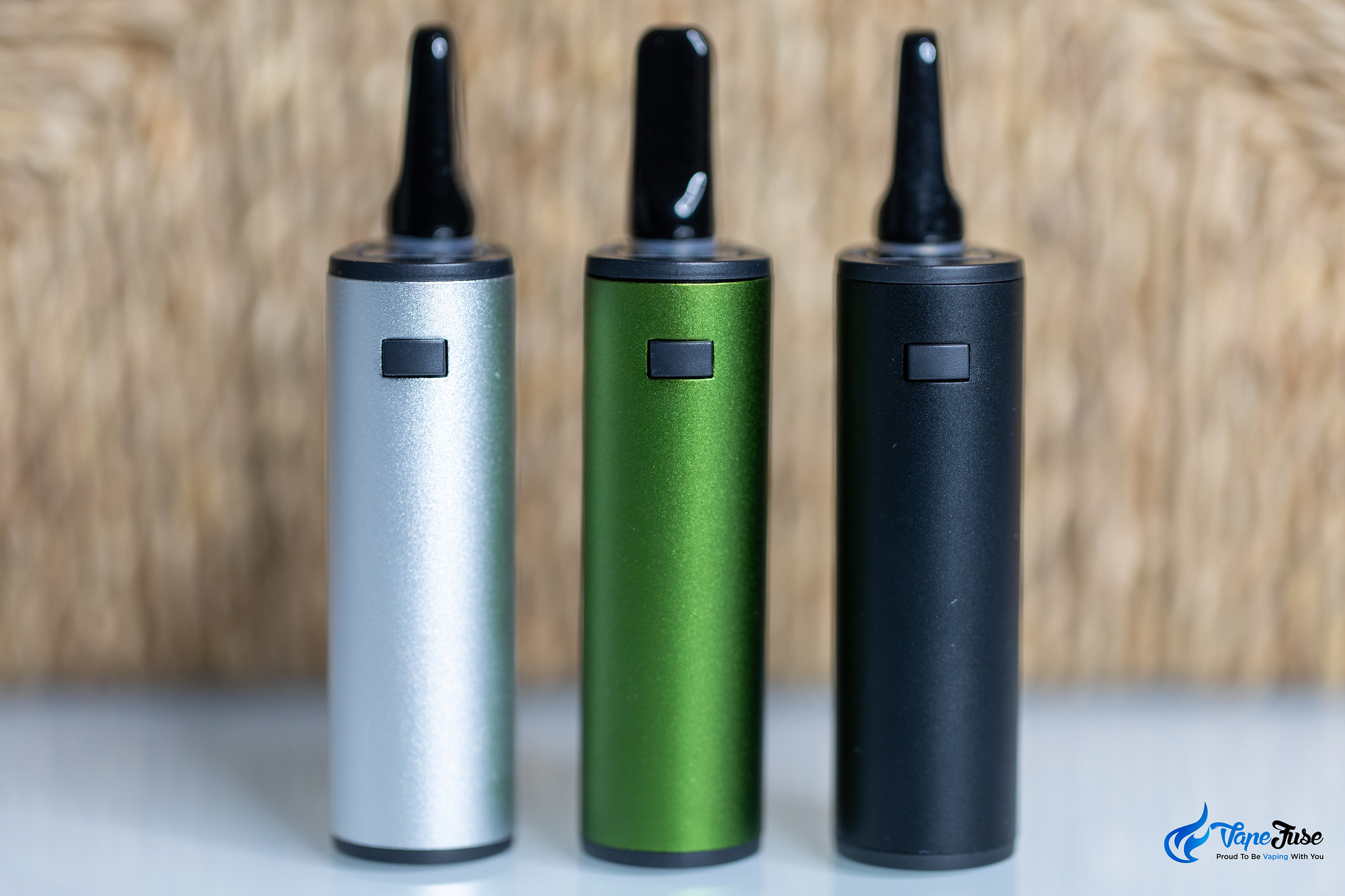 Besides firing up your heating element, the power button has a few other functions. Let's have a look at what you can do with it.
Firstly, you need to press it 5 times in a sequence to turn your battery on and off. Secondly, you can press it twice in a row to activate the preheat function.
Lastly, press the power button 3 times in a row to toggle between the available voltage settings.
Battery and Variable Voltage
The Leaf Buddi TH-720 comes with a 650 mAh A-Class battery. In addition, it also offers variable voltage. In other words, you can change the voltage between the 3 available options by pressing the button 3 times in a row.
When you look at the top of the device you'll see the voltage options listed there. First, you have 3.2 Volts indicated with a red light.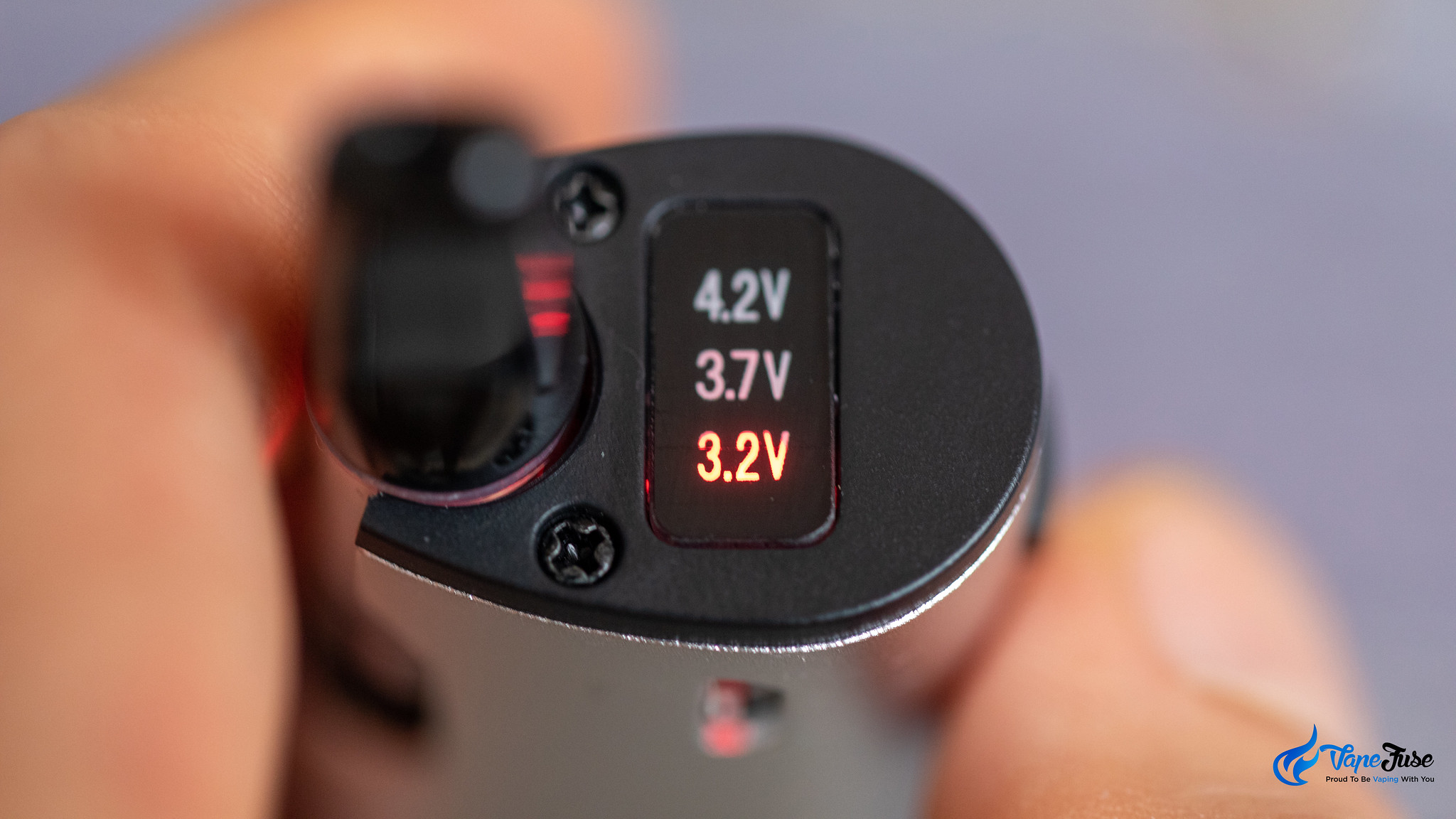 Second, you've got 3.7 Volt, indicated by a green light. Lastly, you have 4.2 V, indicated with a blue light.
Set your preferred voltage and you are good to vape.
What's in the Box?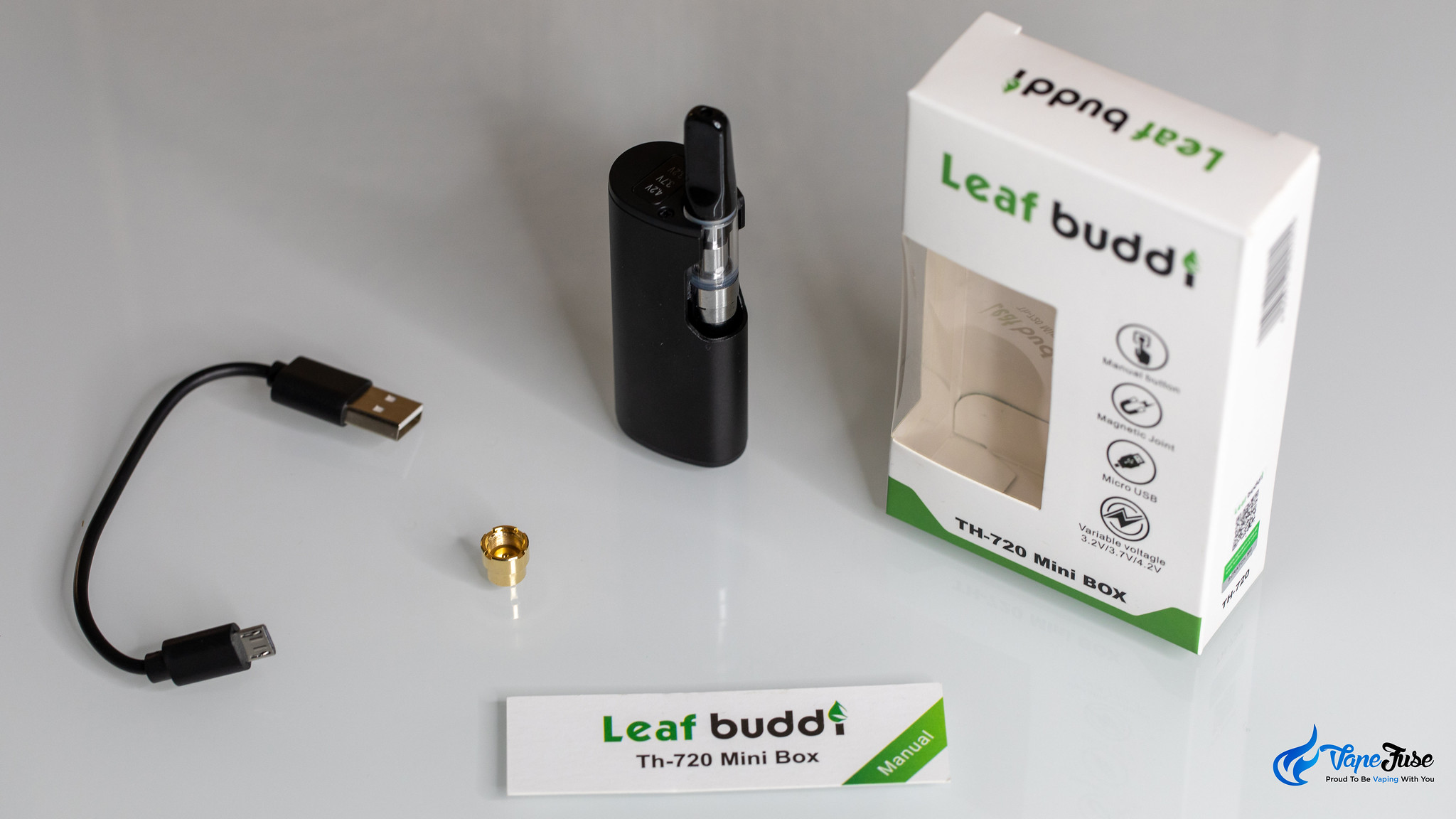 In the box, you'll find a Leaf Buddi TH720 Battery (650mAh), a 0.5ml oil cartridge, a 510 threaded magnetic adapter, a micro-USB charging cable and a user manual.
How to Use the TH-720 Mini Box
Using oil cartridge concealers is pretty simple and the Leaf Buddi Th-720 is no exception. Simply press the button 5 times in a row to turn the battery on and off.
Next up, set your desired voltage setting by pressing the button 3 times, depending on how thick your oil is. Sometimes, your oil is so thick you need to preheat it. If that is the case, press the button twice to activate the pre-heat function.
Otherwise, simply press the button and inhale through the cart simultaneously. Simple as that.
Conclusion
The Leaf Buddi TH-720 Mini Box is a small palm-size oil cartridge vaporizer with a 650 mAh battery. It comes with an included 0.5 mm oil cart and also with a magnetic 510 thread connection, to make it easy connecting cartridges.
It is available in a variety of colors and fits most cartridge sizes.
If you have any questions, or if you have any experience with the TH-720 that you'd like to share, please feel free to comment below.